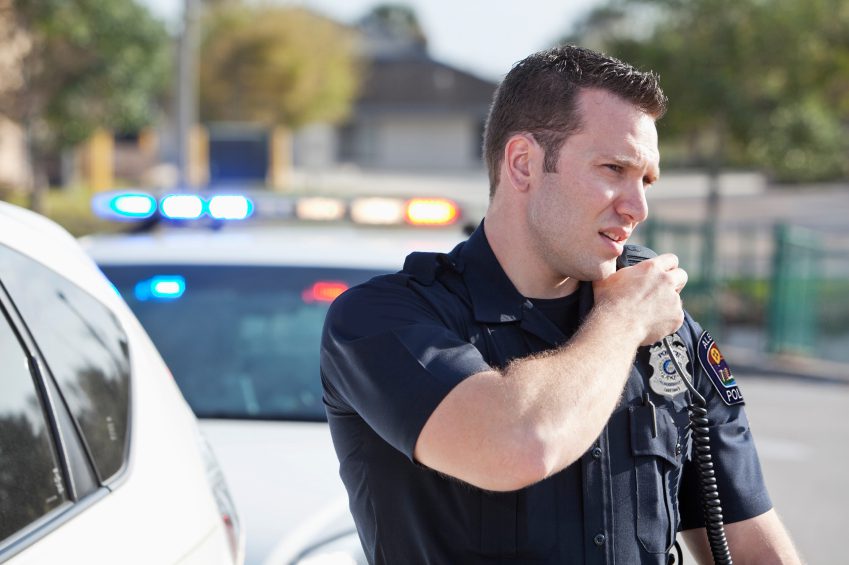 The New York State Department of Labor predicts that the need for workers in protective service occupations in New York will grow by nearly 2 percent from 2008 through 2018. In police forces across the state, the salaries of officers differ due to their responsibilities and daily job duties. Within each police job description, variation in pay rates also exists according to officers' experience.
Requirements for Police Officer Employment in NYS
The following are the requirements to become a police officer in New York State:
Must be a United States Citizen;
Must have a high school diploma or equivalent;
Must have a valid Driver's License;
Must successfully complete all phases of the hiring process to be considered for employment.
Must be at least 21 years old.
Watch the video below on the salary range of a police officer:
Salary Of a Parking Enforcement Officers In New York
Parking enforcement officers received the lowest rates of pay of all police officers in New York as of 2010, reports the NYSDL. Starting salaries for paring enforcement workers averaged $25,140 annually, while wages for the most experienced in the field averaged $41,830. The need for parking enforcement officers in New York will decrease by nearly 7 percent from 2008 through 2018, resulting in the elimination of around 40 jobs during that time frame.
Police Patrol Officers/Deputy Sheriff
Police officers who patrol New York on foot, horseback or motorcycle or by car received average annual wages of $60,940 as of 2010, estimates NYSDL. More than 54,000 New Yorkers worked as patrol officers, making it the largest field for police workers in the state at the time.
Entry-level patrol officers in New York earned an average of $40,590 per year, while those with the most experience averaged $71,110. The demand for police officers in New York was predicted to increase by roughly 3 percent from 2008 through 2018, creating more than 1,500 new jobs.
Detectives
The 9,200 detective working in New York in 2010 enjoyed the highest average annual salary among police officers who were not supervisors, according to the NYSDOL. Salaries for detectives in the state averaged $69,390 per year. Upon entering the field, New York detectives received a yearly average of $43,120, while the most experienced brought home salaries that averaged $82,520 annually. Predicted to grow by more than 4 percent from 2008 through 2018, the occupation of detective was the fastest-growing police-related job in New York state.
Sergeants/Supervisors
Sergeants of an entire shift and detectives in New York received an average of $90,060 per year, making them the highest-paid police officers statewide as of 2010, explains the NYSDL. Salaries for supervisors averaged $65,470 at the entry level. Those with the most experience managing police officers made a yearly average of $102,360. Job growth for management in police stations was predicted to increase by nearly 2 percent from 2008 through 2018, creating around 210 new positions across New York.
Benefits
The benefits that police officers are eligible for include paid vacation, sick leave and medical and life insurance. NYS police officers also get paid for overtime. This can bring a significant to boost to their earnings, as overtime is often plentiful.
Some officers will also receive an allowance for their uniforms. Guaranteed pensions are another benefit to police officers. The Bureau of Labor Statistics reports that many police officers are able to retire after just 25 or 30 years of service at half of their annual pay.
*
Airmont
Albany
Albion
Alden
Allegany
Altamont
Amherst
Amityville
Amsterdam
Arcadia
Arlington
Attica
Auburn
Aurora
Avon
Babylon
Baldwin
Baldwin Harbor
Baldwinsville
Ballston
Barton
Batavia
Bath
Bay Shore
Bayport
Bayville
Baywood
Beacon
Bedford
Beekman
Bellmore
Bethlehem
Bethpage
Big Flats
Binghamton
Blooming Grove
Bohemia
Boston
Brentwood
Briarcliff Manor
Brighton
Brockport
Bronxville
Brookhaven
Brunswick
Buffalo
Busti
Cairo
Camillus
Canandaigua
Canton
Carmel
Catskill
Cazenovia
Cedarhurst
Center Moriches
Centereach
Central Islip
Chappaqua
Cheektowaga
Chenango
Chester
Chestnut Ridge
Chili
Cicero
Clarence
Clarkson
Clarkstown
Claverack
Clay
Clifton Park
Cobleskill
Coeymans
Cohoes
Collins
Colonie
Commack
Concord
Congers
Copiague
Coram
Corning
Cornwall
Cortland
Cortlandt
Cortlandville
Coxsackie
Crawford
Croton-on-Hudson
De Witt
Deer Park
Deerpark
Delmar
Depew
Dix Hills
Dobbs Ferry
Dover
Dryden
Dunkirk
East Aurora
East Fishkill
East Glenville
East Greenbush
East Hampton
East Hills
East Islip
East Massapequa
East Meadow
East Northport
East Patchogue
East Rochester
East Rockaway
Eastchester
Eden
Elbridge
Ellicott
Elma
Elmira
Elmont
Elwood
Endicott
Endwell
Erwin
Esopus
Evans
Fairmount
Fallsburg
Farmingdale
Farmington
Farmingville
Fenton
Fishkill
Floral Park
Fort Ann
Fort Drum
Fort Salonga
Frankfort
Franklin Square
Fredonia
Freeport
Fulton
Garden City
Garden City Park
Gates
Gates-North Gates
Geddes
Geneseo
Geneva
German Flatts
Glen Cove
Glens Falls
Glens Falls North
Glenville
Gloversville
Goshen
Gouverneur
Granby
Grand Island
Granville
Great Neck
Great Neck Plaza
Greece
Greenburgh
Greenfield
Greenlawn
Greenville
Guilderland
Halfmoon
Hamburg
Hamlin
Hampton Bays
Hanover
Harrison
Hartsdale
Hastings
Hastings-on-Hudson
Hauppauge
Haverstraw
Hempstead
Henrietta
Herkimer
Hewlett
Hicksville
Highlands
Hillcrest
Holbrook
Holtsville
Homer
Hoosick
Hornell
Horseheads
Hudson
Hudson Falls
Huntington
Huntington Station
Hurley
Hyde Park
Ilion
Inwood
Irondequoit
Irvington
Islip
Ithaca
Jamestown
Jefferson Valley-Yorktown
Jericho
Johnson City
Johnstown
Kenmore
Kent
Kinderhook
Kings Park
Kingsbury
Kingston
Kirkland
Kiryas Joel
La Grange
Lackawanna
Lake Carmel
Lake Grove
Lake Ronkonkoma
Lancaster
Lansing
Larchmont
Lawrence
Le Ray
Le Roy
Lee
Lenox
Levittown
Lewisboro
Lewiston
Liberty
Lindenhurst
Livonia
Lloyd
Lockport
Long Beach
Lynbrook
Lysander
Macedon
Mahopac
Malone
Malta
Malverne
Mamakating
Mamaroneck
Manchester
Manhasset
Manlius
Manorhaven
Manorville
Marcellus
Marcy
Marlborough
Massapequa
Massapequa Park
Massena
Mastic
Mastic Beach
Mattydale
Mayfield
Mechanicstown
Medford
Medina
Melville
Mendon
Merrick
Middle Island
Middletown
Miller Place
Milo
Milton
Mineola
Monroe
Monsey
Montgomery
Monticello
Moreau
Mount Hope
Mount Ivy
Mount Kisco
Mount Pleasant
Mount Sinai
Mount Vernon
Murray
Nanuet
Nesconset
New Cassel
New Castle
New City
New Hartford
New Hyde Park
New Paltz
New Rochelle
New Scotland
New Windsor
New York
Newark
Newburgh
Newfane
Newstead
Niagara
Niagara Falls
Niskayuna
North Amityville
North Babylon
North Bay Shore
North Bellmore
North Bellport
North Castle
North Elba
North Greenbush
North Hempstead
North Lindenhurst
North Massapequa
North Merrick
North New Hyde Park
North Patchogue
North Syracuse
North Tonawanda
North Valley Stream
North Wantagh
Northport
Norwich
Nyack
Oakdale
Oceanside
Ogden
Ogdensburg
Olean
Oneida
Oneonta
Onondaga
Ontario
Orange Lake
Orangetown
Orchard Park
Ossining
Oswego
Owego
Oyster Bay
Palmyra
Parma
Patchogue
Patterson
Pawling
Pearl River
Peekskill
Pelham
Pendleton
Penfield
Perinton
Perry
Peru
Phelps
Philipstown
Pittsford
Plainedge
Plainview
Plattekill
Plattsburgh
Pleasant Valley
Pleasantville
Pomfret
Pompey
Port Chester
Port Jefferson
Port Jefferson Station
Port Jervis
Port Washington
Porter
Potsdam
Poughkeepsie
Putnam Valley
Queensbury
Ramapo
Red Hook
Rensselaer
Rhinebeck
Ridge
Ridgeway
Riverhead
Rochester
Rockville Centre
Rocky Point
Rome
Ronkonkoma
Roosevelt
Rosendale
Roslyn Heights
Rotterdam
Royalton
Rye
Rye Brook
Salamanca
Salina
Salisbury
Sand Lake
Saratoga Springs
Saugerties
Sayville
Scarsdale
Schaghticoke
Schenectady
Schodack
Schroeppel
Scotchtown
Scotia
Scriba
Seaford
Selden
Seneca Falls
Setauket-East Setauket
Shawangunk
Shirley
Sidney
Skaneateles
Sleepy Hollow
Smithtown
Sodus
Solvay
Somers
Sound Beach
South Farmingdale
South Hill
South Huntington
South Lockport
Southampton
Southeast
Southold
Southport
Spring Valley
St. James
Stillwater
Stony Brook
Stony Point
Suffern
Sullivan
Sweden
Syosset
Syracuse
Tappan
Tarrytown
Terryville
Thompson
Tonawanda
Troy
Tuckahoe
Ulster
Union
Uniondale
Utica
Valley Cottage
Valley Stream
Van Buren
Verona
Vestal
Victor
Volney
Wading River
Walden
Wallkill
Walworth
Wantagh
Wappinger
Warwick
Waterford
Waterloo
Watertown
Watervliet
Wawarsing
Wawayanda
Webster
Wellsville
West Babylon
West Glens Falls
West Haverstraw
West Hempstead
West Islip
West Point
West Seneca
Westbury
Westmere
Westmoreland
Wheatfield
White Plains
Whitestown
Williamson
Williston Park
Wilna
Wilton
Windsor
Woodbury
Woodmere
Woodstock
Wyandanch
Yonkers
Yorktown
Yorktown Heights
Albany County
Allegany County
Bronx County
Broome County
Cattaraugus County
Cayuga County
Chautauqua County
Chemung County
Chenango County
Clinton County
Columbia County
Cortland County
Delaware County
Dutchess County
Erie County
Essex County
Franklin County
Fulton County
Genesee County
Greene County
Hamilton County
Herkimer County
Jefferson County
Kings County
Lewis County
Livingston County
Madison County
Monroe County
Montgomery County
Nassau County
New York County
Niagara County
Oneida County
Onondaga County
Ontario County
Orange County
Orleans County
Oswego County
Otsego County
Putnam County
Queens County
Rensselaer County
Richmond County
Rockland County
Saratoga County
Schenectady County
Schoharie County
Schuyler County
Seneca County
St. Lawrence County
Steuben County
Suffolk County
Sullivan County
Tioga County
Tompkins County
Ulster County
Warren County
Washington County
Wayne County
Westchester County
Wyoming County
Yates County