Do firefighters get drug tested? This is a question that many people have. The answer is yes, firefighters do get drug tested. They are one of the few professions that are routinely drug tested.
There are several reasons for this, but the most important one is safety. When things get chaotic, firefighters must be able to rely on one another. Being under the influence of drugs might impair their judgment and abilities.
What Is The Process For Firefighters To Get Drug Tested?
Most people are aware that many jobs require applicants to take a drug test, but the process for firefighters to get drug tested may not be as well known. Drug testing is an essential part of ensuring that firefighters are physically and mentally fit for duty.
The first step in the process is for firefighters to provide a urine sample, which is then sent to a laboratory for analysis. The laboratory will screen the sample for the presence of drugs or alcohol. If the results of the screening are positive, the firefighter will be required to undergo a more comprehensive drug test.
This test is typically administered by a medical professional, and it can detect even trace amounts of drugs or alcohol in the body. By undergoing regular drug testing, firefighters can ensure that they are physically and mentally prepared to perform their duties.
How Often Do Firefighters Get Drug Tested?
According to the National Fire Protection Association, firefighters are required to submit to a drug test upon hiring and may be subject to additional tests during their careers. The frequency of these tests varies depending on department policy, but typically firefighters are tested at least once a year.
Some departments may require more frequent testing, especially if a firefighter is suspected of using drugs. In addition, firefighters may be drug tested after being involved in an on-the-job accident or if they exhibit signs of impairment while on duty. Overall, drug testing helps to ensure that firefighters can do their job safely and effectively.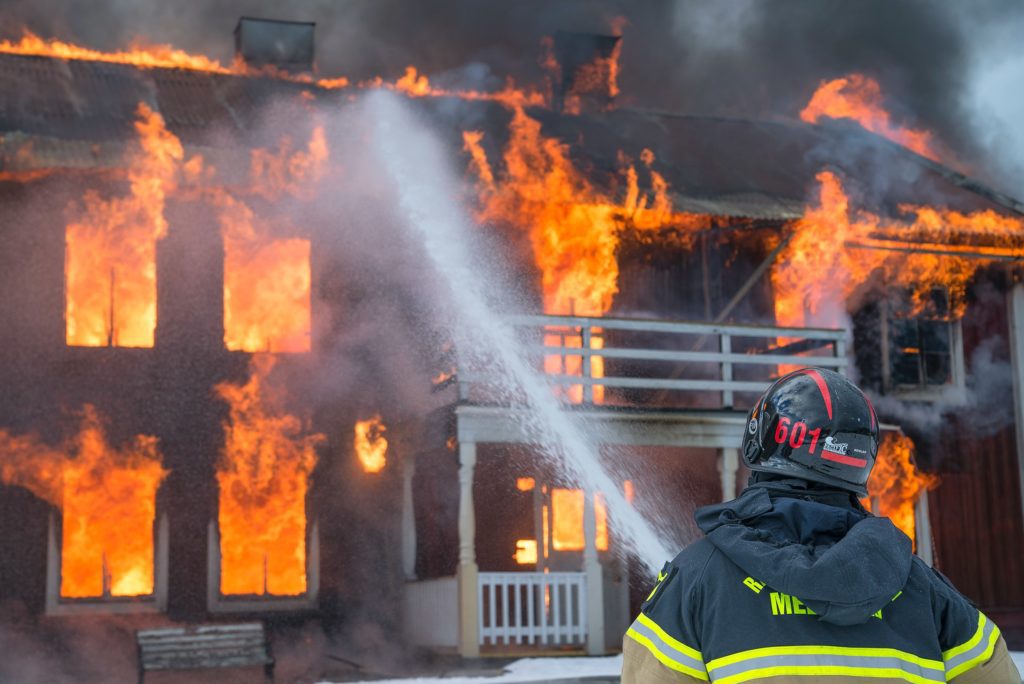 What Are The Consequences Of Failing A Drug Test?
The consequences of failing a drug test can vary depending on the individual's occupation and the policies of their employer. For example, many employers have a zero-tolerance policy for drugs, meaning that any employee who tests positive for drugs will be immediately fired.
In some occupations, such as healthcare or childcare, employees are required by law to undergo drug testing. If an employee in one of these fields fails a drug test, they may lose their job and find it difficult to get hired in the same field in the future. Failing a drug test can also have legal consequences.
For instance, those on probation or parole may be subject to tougher penalties if they fail a drug test. In short, the consequences of failing a drug test can be significant, so it is important to be aware of your company's policies and what could happen if you do not pass.
Can Firefighters Refuse To Take A Drug Test?
Can firefighters refuse to take a drug test? In most cases, no. Firefighters are typically subject to the same drug testing policies as other employees. However, there may be some circumstances in which firefighters can refuse to take a drug test.
For example, if the test is being conducted unreasonably or if it violates an employer's policy, a firefighter may have grounds to refuse the test. Additionally, if a firefighter has a medical condition that would make taking a drug test difficult or dangerous, he or she may be able to request accommodation.
Ultimately, however, it is up to the individual firefighter's employer to determine whether or not he or she will be required to take a drug test.
What Kind Of Drugs Are Firefighters Tested For
Many people are curious about the drug testing policies for firefighters. After all, firefighters have an important job to do, and they need to be able to do it well. The good news is that most firefighters are drug tested regularly. The types of drugs that they are tested for include marijuana, cocaine, and heroin.
They are also tested for alcohol. This is because firefighters need to be able to stay awake and alert while they are on duty. If they were under the influence of drugs or alcohol, it could put themselves and others in danger.
In addition, firefighters are sometimes tested for steroids. This is because some firefighters abuse steroids to gain a competitive edge. However, this is not tolerated by most fire departments, and those who are found to be using steroids can be subject to disciplinary action.
How Accurate Are The Tests?
Firefighters are held to high standards when it comes to personal conduct and safety. As a result, many fire departments require applicants to submit to drug tests as a part of the hiring process. But how accurate are these tests? And do firefighters always get drug tested?
There are a variety of drug tests that can be used to screen applicants, and each has its advantages and disadvantages. The most common type of test is the urine test, which is relatively quick and easy to administer. However, urine tests can be less reliable than other types of tests, and they may not be able to detect certain drugs.
Blood tests are more invasive, but they tend to be more accurate. Hair follicle tests are also quite accurate, but they can be expensive and time-consuming. In general, drug tests are quite accurate. However, there is always the possibility of false positives or false negatives.
If an applicant is concerned about the accuracy of a drug test, they may want to ask for a retest or consult with their doctor. Firefighters typically do not get drug tested regularly after being hired, but they may be subject to random testing if there is suspicion of drug use.
Conclusion
There is a lot of debate on do firefighters get drug tested. The short answer to the question is: it depends on where you work and what kind of drugs you are suspected of taking. Employees will not be drug tested unless there is no legitimate cause to believe they are beneath the impact of drugs. However, in some cases (such as with hazmat teams), all firefighters may be required to take a drug test.
Read More…
Do Volunteer Firefighters Get Paid
How Long Does It Take To Become A Firefighter
How Many Jobs Are Available in Consumer Non-Durables