Los Angeles Sheriff's Department – Ace the Deputy Sheriff Exam Using a Police Exam Study Guide
If you are looking for a police exam study guide that will help you pass the Los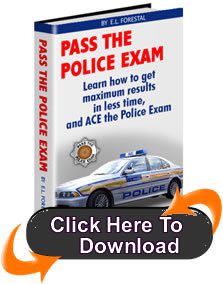 Angeles county sheriff's deputy exam, click on the download link below. However, you must understand that this particular police exam study guide is full of content and is loaded with sample test questions and answers. If you don't like to read, this preparation guide may not be for you.
I'm not looking for procrastinators and tire kickers, I'm only interested in helping seriously motivated applicants who truly want to be a cop for LASD.
One thing you must know about the recruiting process when vying for a position within the Los Angeles sheriff's department – IT WON'T BE EASY. In fact, it's probably going to be one of the toughest journeys you'll ever have to go through in your life. Besides the initial written exam and the agility test, you'll also have to face the police oral board.
If you stay the course and concentrate on one test at a time, you should do fine. Even if you fail the civil service test on your first attempt, don't give up. Continue retaking it the minute you are eligible.
Why?
You want to retake the exam while the test questions are still fresh in your mind.
click here to download a combo pack containing both a police exam study guide and an oral board interview success guide.