Police officers are the first line of defense for our communities. They work hard to keep us safe and secure, often putting their lives on the line in dangerous situations. Police officers in Massachusetts are responsible for maintaining public safety and enforcing the law. They have a wide range of duties, from responding to 911 calls to patrolling the streets. Police officer salary in Massachusetts is quite high as because of many reasons.
In addition to investigating crimes and apprehending suspects, police officers work with other agencies. What is the salary of a police officer in Massachusetts? How much do police officers make in MA? This article will let you know about the average salary of a police officer in Massachusetts, as well as some of the benefits and job requirements.
Police Officer Salary In Massachusetts: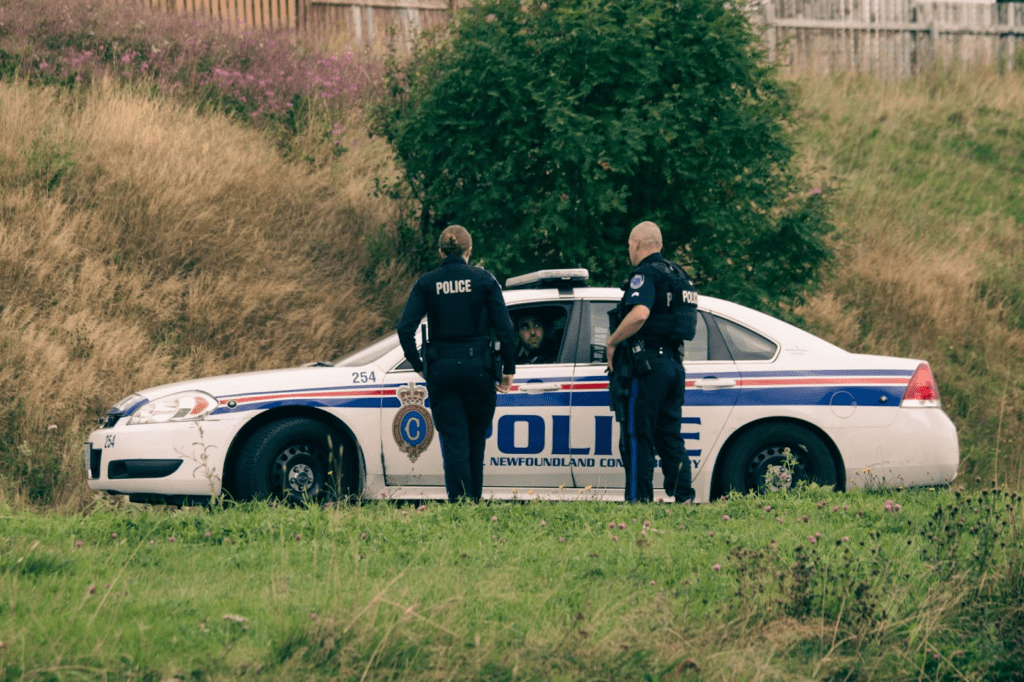 In police work, as in any profession, salary varies based on several factors. Geography is one of the biggest determining factors in how much police officers make.
According to the Bureau of Labor Statistics, police officers in Massachusetts earn an average salary of $65,900.
A police officer's salary in some countries is significantly higher than the national average of $61,600 per year. For example, police officers in the United Kingdom make an average of just over $27k to 41k per year.
What Factors Influence A Police Officer's Salary In MA:
Of course, salary is not the only factor that determines how much police officers make. Experience and education levels also play a role. In general, officers with more experience or advanced degrees will earn more than their less experienced or less educated counterparts.
In Massachusetts, the starting salary for a police officer is $26.58 per hour or about $55,000 per year. Officers with five years or more of experience can earn up to $41.24 per hour or nearly $86,000 per year.
As a result, Massachusetts ranks highly in terms of salary and working conditions for police officers.
Another Interesting Read: How Many Jobs Are Available in Basic Industries?
How Does One Become A Police Officer In Massachusetts?
Below are the requirements for a Police job :
The first step is to take the written exam. The exam schedule is available on the Massachusetts Civil Service Commission website. You can register for the exam on the Commission's online portal.
There is no residency requirement to take the exam, but you must meet the age requirements (21 years old at the time of appointment).
After clearing the written exam, They will put your name on the eligible candidates' list. When a police department is ready to hire, they request the eligible list from the Civil Service Commission and the Commission sends a list of names.
The next step is an oral interview, followed by a psychological evaluation, a physical examination, and a drug screening. Once you pass all the steps you will get into the training academy. Welcome to Massachusetts law enforcement!
The Responsibilities Of A Police Officer In MA:
The role of a police officer is ever-evolving and increasingly complex. In Massachusetts, they must also be adept at handling community relations, as they are often the first point of contact for citizens in need. As such, police officers must be highly skilled in both law enforcement and customer service.
The ability to maintain a calm and professional demeanor in the face of crisis is essential, as is the ability to effectively communicate with both victims and suspects. The safety of the public always comes first, and police officers must be prepared to put their lives on the line to protect those they serve.
It is a demanding job, but one that can be immensely rewarding. Those who choose to become police officers in MA take an oath to serve and protect their community, and they are held to a high standard of conduct. Police officers in Massachusetts can be proud to know that they are helping to make their communities safer and stronger.
Another Interesting Read: How To Make Money Without A Job
Disadvantage Of Police Job:
The challenges and dangers of being a police officer in MA are numerous. The most obvious danger is getting shot. In 2017, there were 53 officers killed by firearms nationwide in Mass shootings, and 14 of those killed were from Massachusetts.
Another Interesting Read: How To Become A Freelance Writer With No Experience
The number of officers killed by firearms has been increasing in recent years. It's now the leading cause of death for police officers. Exposure to danger is very common. Officers also have to deal with the stress of the job, which can lead to mental health problems.
The job can also be emotionally taxing, as officers often see people at their worst and deal with traumatic events. The dangers of being a police officer are numerous, but the reward is that they get to help keep their community safe.
Another Interesting Read: Seven Profitable Side Hustles For Introverts
Massachusetts Police Proud History :
Law enforcement in the Commonwealth of Massachusetts has a long and proud history dating back to the colonial era. They have 2,000 sworn officers and 700 civilian employees, the Massachusetts State Police (MSP) is the largest police force in the state. MSP patrols state highways investigate crimes and provide support to local police departments. There are other agencies providing law enforcement services, including the Massachusetts Bay Transit Authority Police, the Massachusetts Environmental Police, and the College Police.
FAQS
How Many Times Can Someone Give The Exam?
The Commission allows an individual to take the police officer exam up to three times in two years. If an applicant failed in all three attempts, they must wait two years from the date of their last exam before they are eligible to retake the test.
How Much Time It Will Take To Appear In The Test?
Two weeks before the written test date you will receive a notice to appear by email. The notice will tell you the location and the time to appear for your written test. Please check your junk or spam mail folder for the e-mail before contacting the Civil Service office.
How Many Police Officers Are In Massachusetts?
Conclusion:
The role of a police officer in Massachusetts is fraught with danger and challenge. The pay for these officers reflects the importance of their work as well as the risks they take daily. Though it may be difficult to become a police officer in this state, those who are willing to put their lives on the line every day can expect to make a good salary and have access to some of the best benefits around. Thank you for reading our article on police officer salaries in Massachusetts. We hope you found it informative!