In Virginia, being a police officer is a pretty good gig. They get many benefits and a good salary. But people don't know that they also get great retirement plans. Many people don't know this, but police officers in Virginia get some of the best retirement plans. So how much is a police officer salary Virginia? I will discuss it further.
One of the best things about being a police officer in Virginia is that there are so many different agencies to choose from. There are over 400 law enforcement agencies in Virginia, so whether you want to work for a small-town police department or a large city police force, you'll be able to find a job right for you.
If you're interested in becoming a police officer in Virginia, the first step is to contact your local law enforcement agency and inquire about their hiring process. Once you've gone through the application and interview process, you'll be on your way to a rewarding career in law enforcement.
How Much Is A Police Officer's Salary In Virginia?
This is a question that plagues the minds of many young people interested in a career in law enforcement. The answer, unfortunately, is not as simple as one might hope. Salaries for police officers vary widely from state to state and even from city to city. In Virginia, the average annual salary for a police officer is $46,750.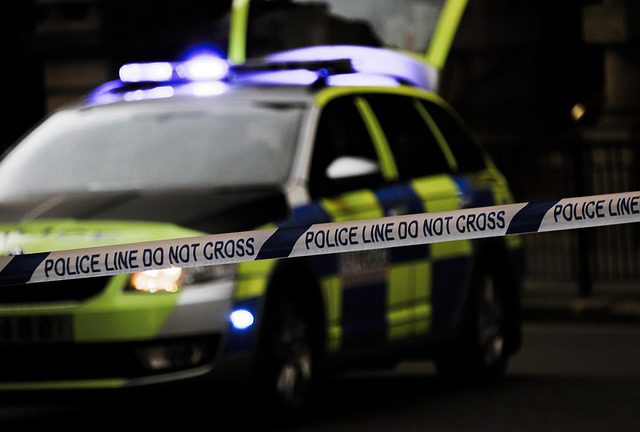 However, this number can fluctuate depending on several factors, such as years of experience, education level, and geographical location. For example, an experienced police officer working in a large city may earn significantly more than an entry-level officer working in a small town.
Ultimately, the best way to determine how much a police officer makes in Virginia is to speak with someone who works in law enforcement. They can give you an accurate estimate based on their personal experience.
The median salary for police officers in Virginia is $52,120, which is almost 10k above the national average for police officers. The job outlook for police officers in Virginia is about as good as it gets. In the next ten years, it's projected that there will be a 13% increase in the number of jobs for police officers in the state.
What Are The Duties Of A Virginia Police Officer In Virginia?
Virginia cops have a few responsibilities, the most important of which is keeping the public safe. This involves responding to 911 calls, patrolling neighborhoods and business districts, investigating crimes, and making arrests.
In addition to law enforcement, police officers in Virginia also provide community services such as working with youth groups, giving presentations on personal safety, and participating in civic events.
You may also call them to assist in emergencies such as floods or storms. While the day-to-day duties of a Virginia police officer can vary, their ultimate goal is always to protect and serve the community.
What Are The Requirements Of Being A Police Officer?
Being a police officer is not as easy as it seems at first sight. There are many requirements that you need to fulfill before you can join the force.
First and foremost, you must be a United States citizen with a high school diploma or GED. You must also be at least 21 years of age and have a valid driver's license.
In addition, you'll need to pass a physical examination, written exam, and background check. If you have any prior felony convictions, you will not be eligible to become a police officer in Virginia.
You'll also need to complete police academy training, which is typically about six months long. After completing the academy, you'll be required to complete a field training program that lasts from several weeks to several months.
Only after completing all of these requirements will you be sworn in as a Virginia police officer.
What Are The Benefits Of Being A Police Officer In Virginia?
There are many benefits of being a police officer in Virginia. For one, the state offers a very competitive salary for officers. In addition, Virginia offers several good retirement and health care benefits for officers. Here are some other benefits they get:
=> A good salary
=> Retirement benefits
=> Health care benefits
=> Paid vacation time
=> Sick leave
=> Life insurance
=> Disability insurance
In addition to the financial benefits, being a police officer also offers several non-financial benefits. These include a sense of pride and satisfaction from serving the community, camaraderie with other officers, and the opportunity to make a difference in people's lives.
The state also provides several training and development opportunities for officers. In addition, Virginia is a great place to live, with various attractions and amenities. As a result, being a police officer in Virginia can be a very rewarding experience.
What Are Some Risks Involved In Being A Police Officer?
Police officers have one of the most dangerous jobs in the country. Every day, they put their lives on the line to protect and serve their communities. Unfortunately, this often comes at a high price. In 2018, 144 police officers were killed in the line of duty, and thousands more were injured.
There are several risks involved in being a police officer. One of the most dangerous is simply the nature of the job. Police officers are often required to deal with violent criminals and are regularly exposed to potential harm. Additionally, police officers often work long hours and irregular shifts, leading to fatigue and increasing the risk of accidents.
Another risk faced by police officers is public perception. In recent years, there has been an increase in anti-police sentiment, leading to increased hostility towards law enforcement. This hostility can make it difficult for police officers to do their jobs effectively and put them at greater risk of harm.
Despite the risks involved in being a police officer, it is still a vital job that helps to keep communities safe. Those who choose to enter this profession typically do so because they want to make a difference in the world. While the risks are significant, so are the rewards.
How Do Police Officers Get Their Pensions In Virginia?
The answer may surprise you. Police officers in Virginia are not eligible for the same kind of pension that other public employees receive. Instead, they receive a "retirement allowance" based on their years of service and their final average salary. The retirement allowance is funded by a combination of employee contributions and employer contributions.
Employees contribute 5% of their salary to the retirement allowance, while employers contribute 8%. The retirement allowance is paid out as a lump sum when the police officer retires. How much the police officer receives depends on how long they have been employed and their final average salary.
For example, a police officer who has been employed for 20 years and has a final average salary of $50,000 would receive a retirement allowance of $20,000. How do police officers get their pensions in Virginia? By contributing to a retirement allowance funded by both the employee and the employer.
Wrapping Up
In conclusion, being a police officer in Virginia comes with several benefits, including a good salary, retirement, and health care benefits. However, it is also a very dangerous job, and police officers face several risks. Despite the risks, many people choose to enter this profession because they want to make a difference in their community.
You can also read:
Police Officer Salary Utah: How Much Do Police Officers Make In UT?
Police Officer Salary Wisconsin: How Much Do Police Officers Make In WI?